Posted by Tartanista on 2nd Jun 2023
Our Tartanista Utility Kilts are made with heavy cotton drill. They have utility pockets on either side, a flat apron at the front and pleats to the back. They fasten with antiqued brass buckles and studs.
Utility Kilts are more than a fashion garment. Many of our customers wear them when hiking and camping. The pockets can be used for storing small essentials like a wallet, phone, or cigarettes. The freedom of movement makes them ideal on long hot hikes, and cooler than shorts or long pants with unrestricted airflow.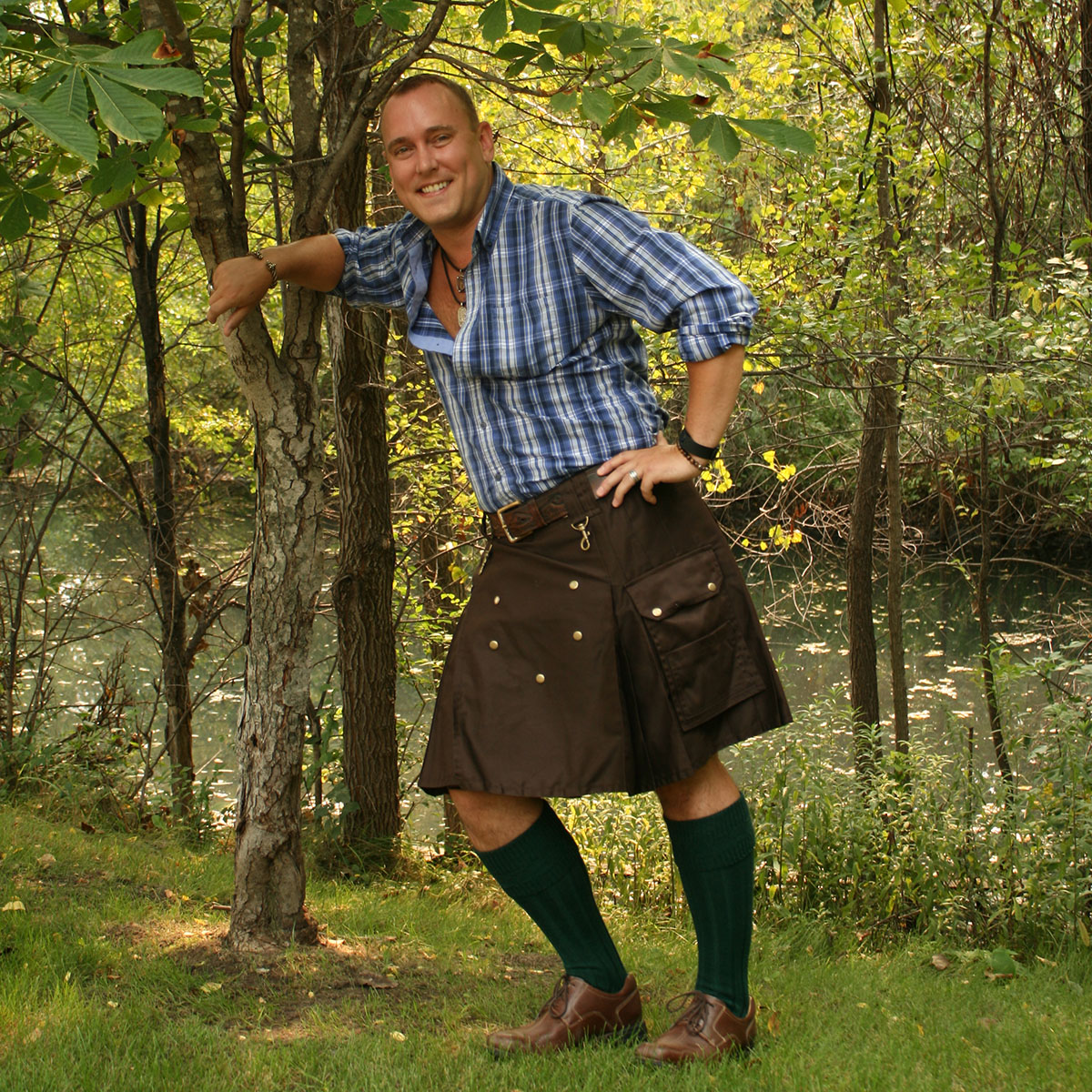 Utility kilts are also a functional option to wear at work, especially if you work as a carpenter, builder, delivery man, or in similar professions. Their rugged construction gives them a masculine look and they are practical and long wearing, as well as pleasing to the eye.
The appeal of the Utility kilt continues to grow especially around music and events. Bands and festival goers have started to wear them, as have adventurous visitors to the German Oktoberfest.
For traditional kilt wearers the utility kilt is a young upstart. There is no hostility to them, and in fact some traditionalists have added one to their wardrobe. Ideal to wear cooking the weekend barbeque, with your friends.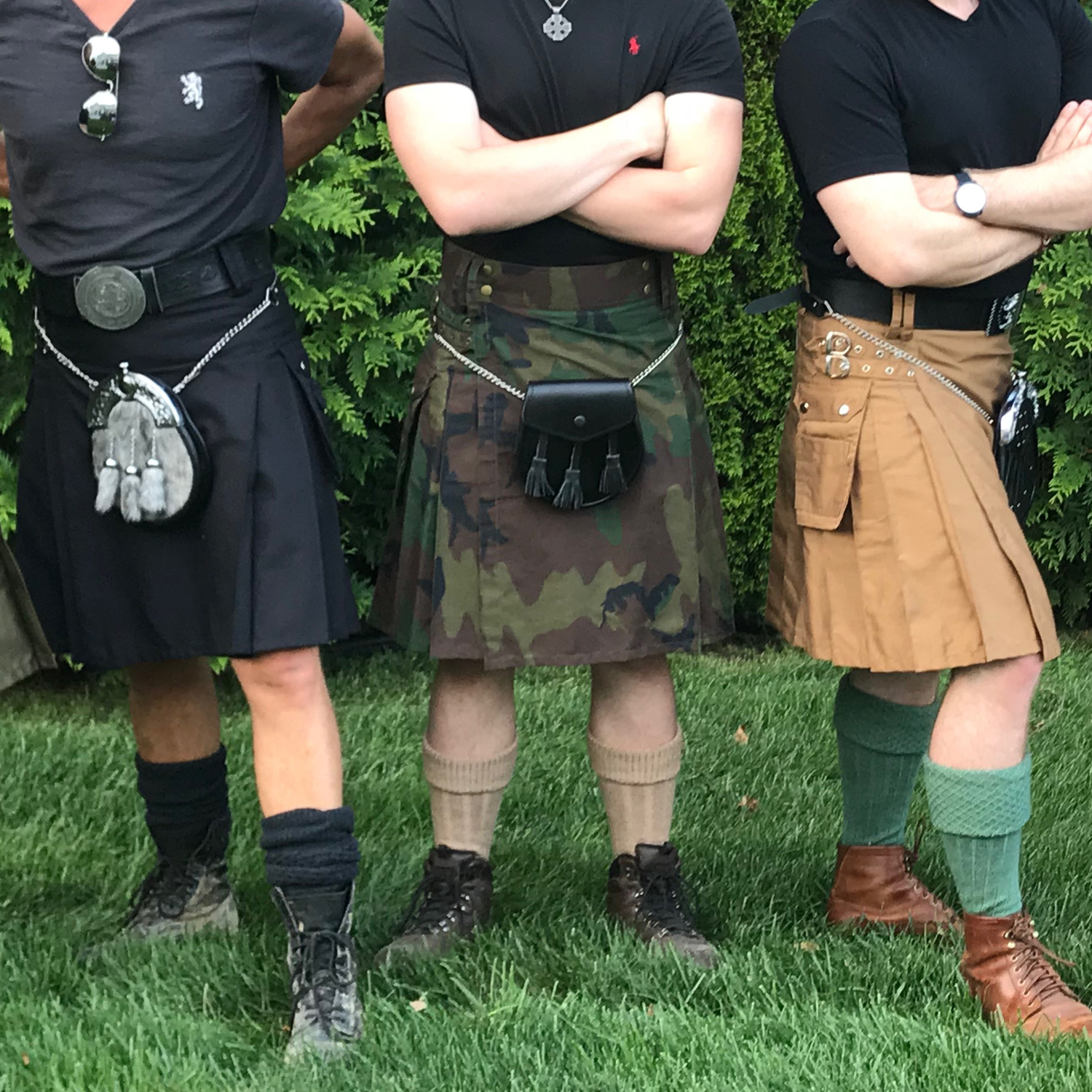 The Utility kilt was created by Steven Villegas in Seattle in 2000. He chopped up an old pair of military pants and made the first Utility kilt to work on his motorbike. A night club bouncer saw him wearing the utility kilt and asked him to make him one. More people started asking him for the utility kilt and he started his business to meet the demand.
Tartanista started making their own utility kilts in 2011, and they have proved to be a very popular kilt since then, especially in the summer.