Posted by Tartanista on 22nd Jun 2022
Weddings are an important aspect of Scottish culture; a celebration of love and a gathering of the community. But there is more to them than the wearing of kilts; there are plenty of unique rituals that people follow as part of traditional Scottish nuptials.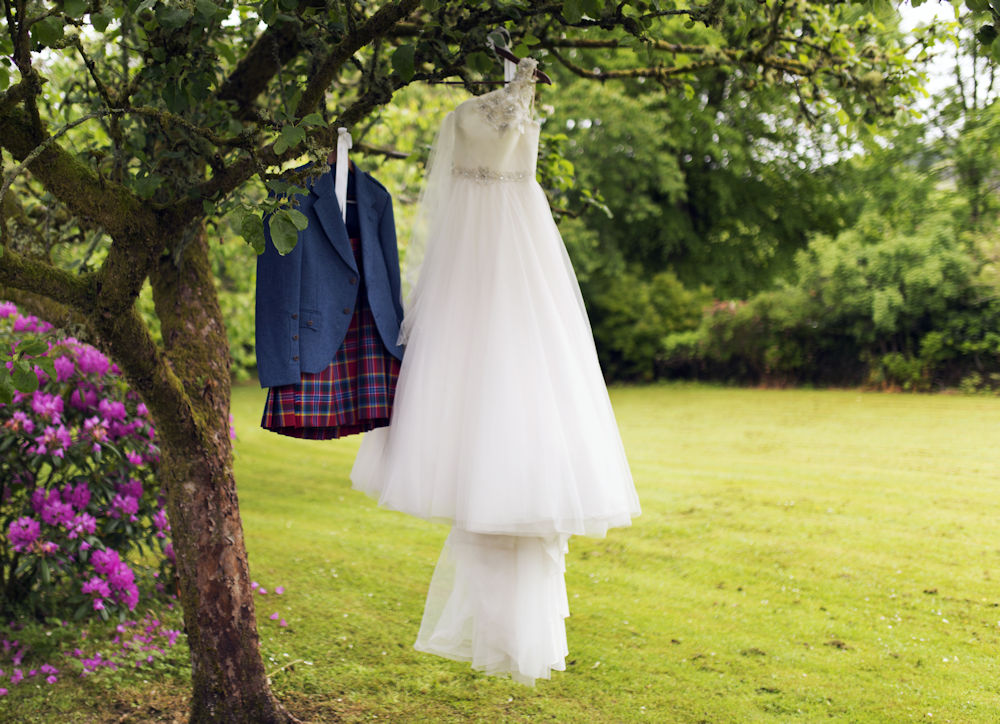 Different parts of Scotland have different local traditions for Scottish weddings. As a good luck charm, in Aberdeenshire and Angus, brides will put a sixpence in their shoe, while on the Scottish border, a sprig of white heather hidden in the bride's bouquet is considered good luck. All over Scotland, brides are supposed to put their right foot forward as they exit their house of the way to the wedding, as well as participate in something called a 'wedding scramble', which is when as the bride steps into the car, her father throws a handful of coins for the children to collect - this is believed to bring about financial good fortune.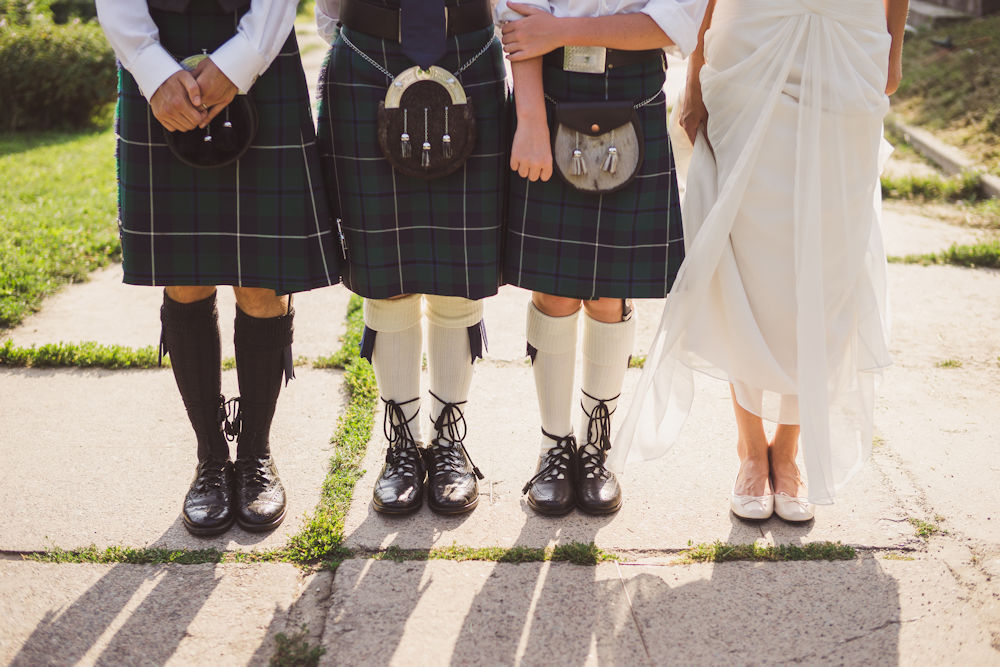 There is a special walk called 'The Wedding Walk' which includes a specific order of groom, maid of honour and bride for before and after the ceremony; there is even a belief that the wedding procession crossing two streams of running water on this walk will bring the couple good luck. Once the legal proceedings have ended, there is a two-handed silver bowl knows as a Scottish Quaich or 'Loving Cup' which is filled with whiskey by the bride and then passed around for the wedding party to sip.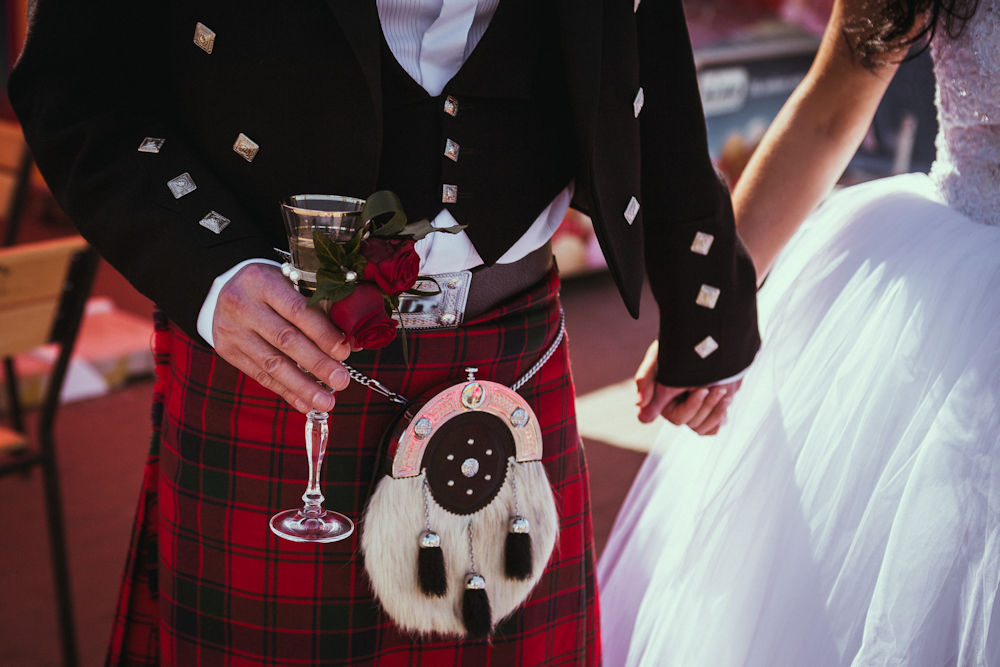 There is a traditional dance called The Lang Reel, which takes place among fishing communities in North East Scotland, and sees guests dance from the harbour through the village, each couple leaving the reel when they pass their home. The Traditional Grand March is a dance where the married couple dance to bagpipes, and is often the first dance at the wedding - they are then followed by the maid of honour, best man, and then the rest of the guests.
If you are looking at Scottish tartan goods to wear for your wedding or one you're invited to, check out our Wedding collection here. Including deluxe kilts, tartan ties and bow ties in over 100 tartans, tartan sashes, and children's kilts; everything you would need for the perfect Scottish wedding!